1 Sawin Observatory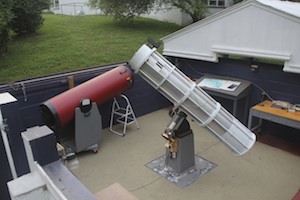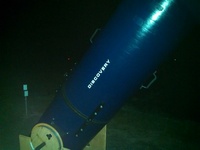 The Sawin Observatory is the main observatory of the Delaware Astronomical Society. It has two telescopes and is very handy for a quick visit. SPECIAL NOTE: Laser pointers are strictly prohibited at this location due to its proximity to significant air traffic. Your cooperation is appreciated.
The DAS maintains The Sawin Observatory on the grounds of the Mt. Cuba Astronomical Observatory.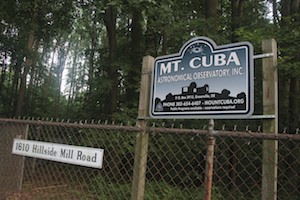 The Sawin Observatory houses the club's equatorially mounted 12.5" reflecting telescope. The Sawin is also currently home base for our 17.5" split-tube Dobsonian telescope.
DAS members can obtain a key for access to the Sawin Observatory through a certification program for use of these telescopes and the observatory. Naturally, all DAS members and their guests are invited to look through these telescopes during our Star Parties at the Sawin. DAS members who are interested in obtaining their Certification for the Sawin Observatory should contact This email address is being protected from spambots. You need JavaScript enabled to view it. for training in the use of the facility and the telescopes.
Please click here for a google map with directions to get to Mount Cuba.
Forecast Websites: Wunderground, Accuweather, Weather.com, Intellicast, NOAA Forecast
Weather Map: Wundermap Forecast Map: Unisys
Satellite Pictures: NASA IR Eastern United States, NASA IR Animation Sequence, NOAA
Information on using the Sawin 12.5 inch Reflecting Telescope: