DAS Loaner Telescopes
The DAS has several telescopes that are designated for loan to members. Our advice to new memebrs is to take any of these telescope out on loan so you can learn the advantages and disadvantages of the various designs.
Currently available from our Secretary, Bill McKibben, is an 80 mm Celestron Refractor with a Nextar GOTO mount.
Meade ETX 90mm Special Edition
Bushnell Voyager 4"
Also,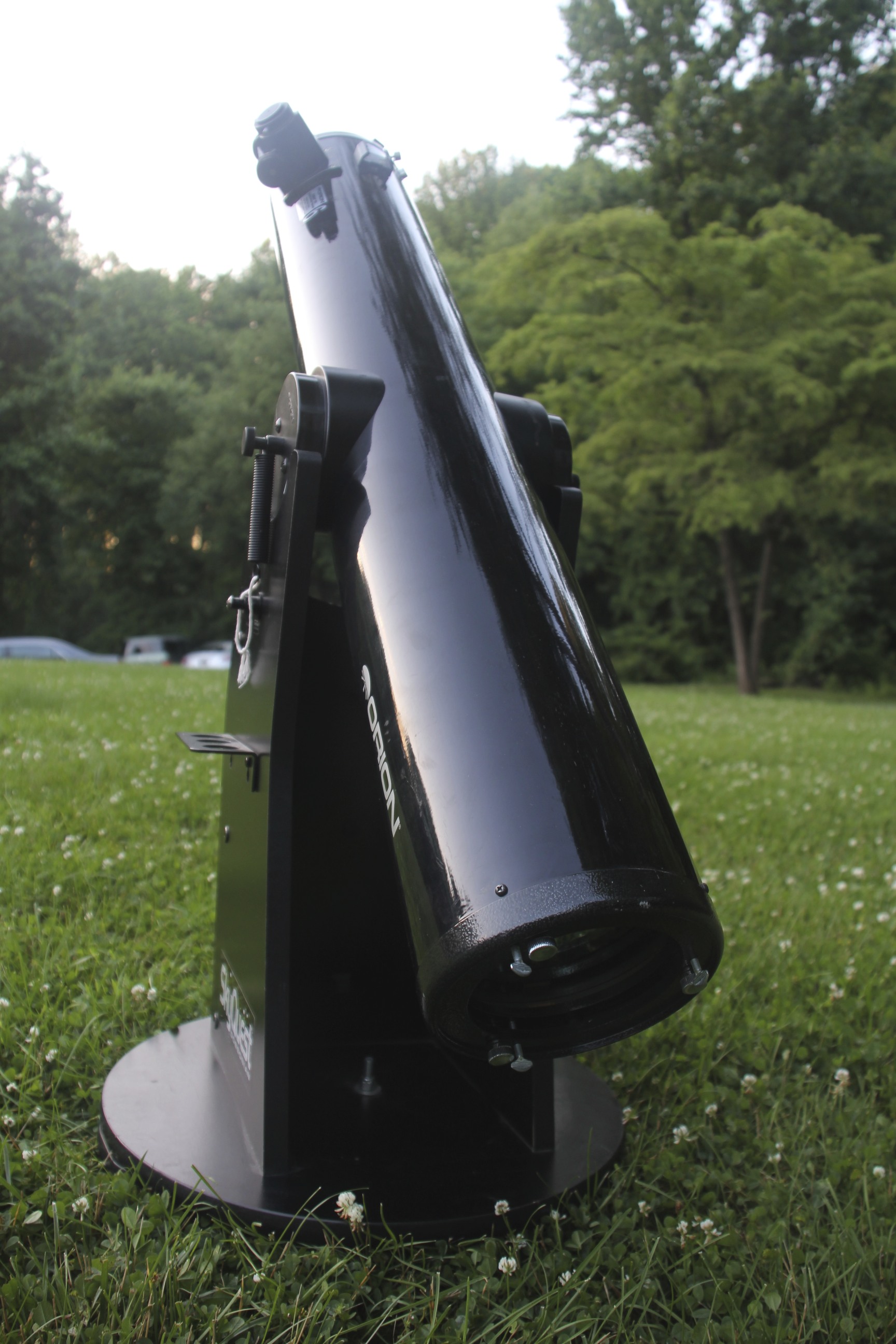 6" Orion Dobsonian Telescope
Orion Sky-Quest XT6 Dobsonian reflector, complete with eyepiece set, available for loan to members. You can keep the telescope out on loan for a month or more. However, we use this telescope heavily for outreach star parties at the Woodside Farm Creamery, so if you have it on loan from April through October you may be asked to bring it out to one or more of these events.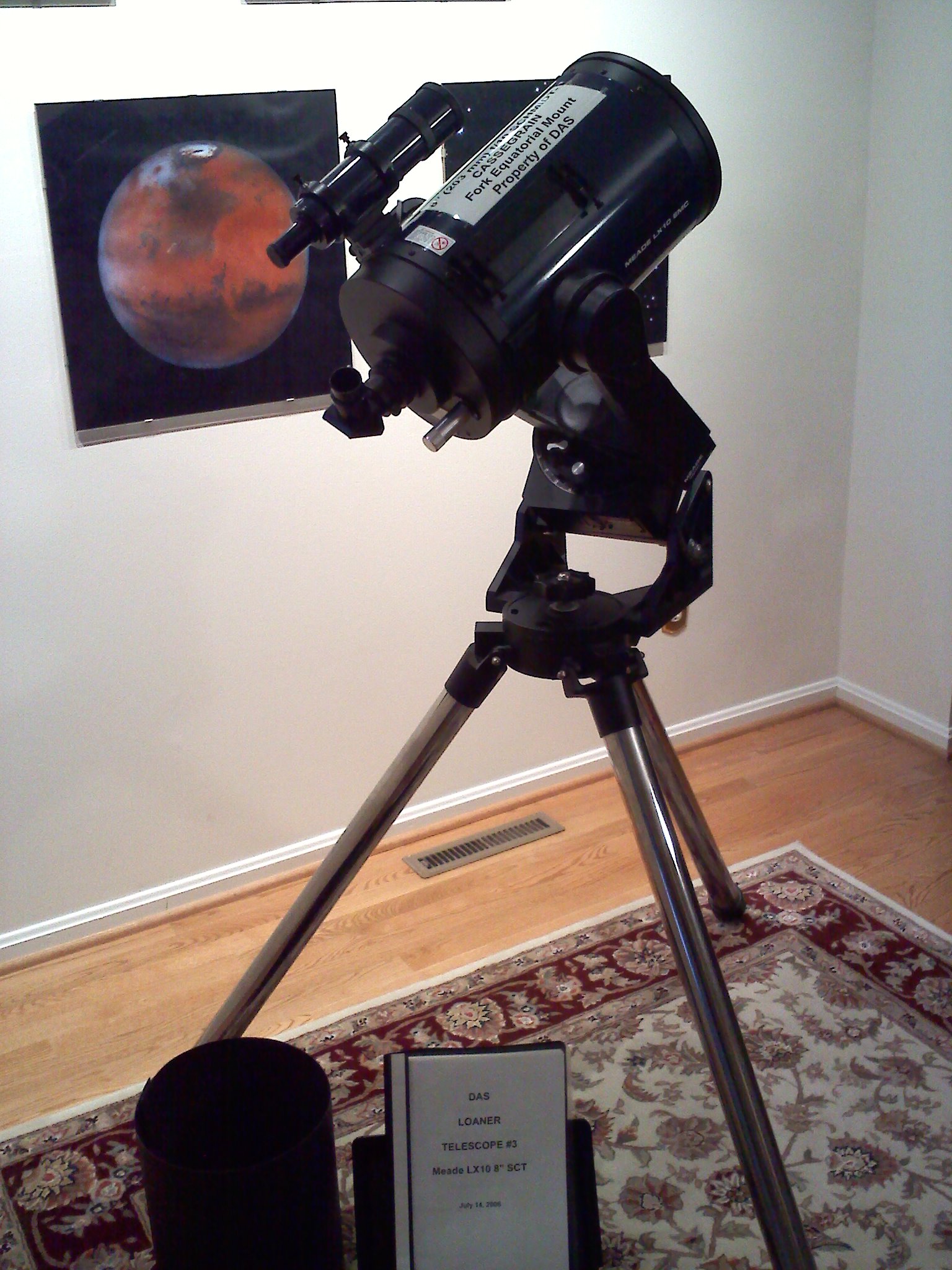 Meade 8" LX-10 Telescope
This 8" Meade LX-10 Schmidt Cassegrain Telescope (SCT) is a good loaner if you have any thoughts about buying an SCT telescope on a GoTo fork mount.
Additionally,
Barlowed Laser Collimator Toolset, Howie Glatter's version of the Barlowed Laser Colimator. Borrowing this set of collimation tools is a great way to become familiar with the Glatter "Barlowed Laser Collimator" approach to collimation without having to buy the tool set sight unseen. The set is comprised of:
1.25" Glatter laser collimator (which is useful on its own for collimating the secondary mirror);
1.25" "TuBlug", which converts the straight beam laser collimator into a "Barlowed"laser collimator, complete with a target screen that's visible from the back end of your Newtonian telescope; and
Orion 2" to 1.25" centering adapter for use with 2" focusers.

If you're interested in borrowing any of the club's loaner telescopes or other items, please contact Bill Hanagan, Jeff Lawrence, or Greg Lee at one of our monthly meetings or send them an email through the DAS Board page.