About the DAS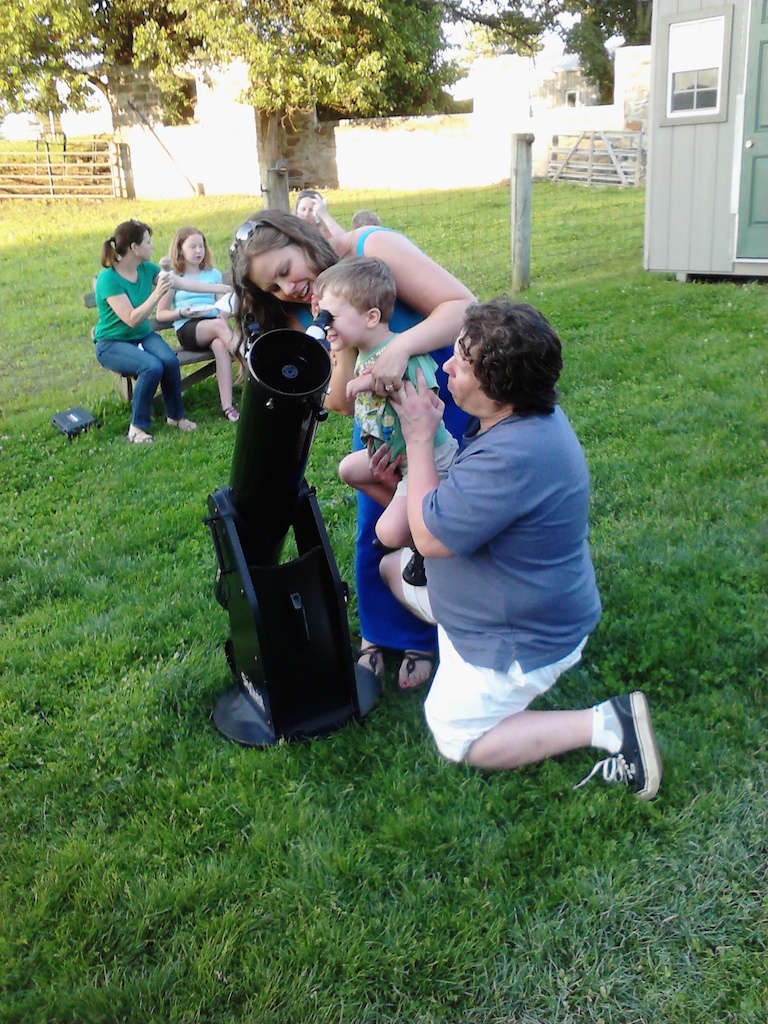 The Delaware Astronomical Society is a non-profit 501(c)(3) corporation based in the State of Delaware and is affiliated with the Astronomical League - a national organization of amateur astronomers. We are a volunteer amateur astronomy organization. All meetings are open to the public and interested persons are encouraged to attend. Club members electronically receive The Focus, the monthly newsletter of the Delaware Astronomical Society, that describes the club's activities and includes information from NASA. The most current issue of The Focus is accessible on-line for everyone.
Meetings are held on the 3rd Tuesday of every month except July and August at the Mt. Cuba Astronomical Observatory (map).
See our calendar for information about meetings and star parties.
Throughout the year we hold star parties at the Woodside Creamery, Bellevue State Park and the Delaware Museum of Natural History, as well as observing sessions at the club observatory, The Sawin, which houses our 12.5" f/6.7 equatorially mounted Newtonian and 17.5" f/4.5 Dobsonian telescopes. Members will post on the DAS Yahoo Group when plans are made for observing sessions.
The DAS Group for email is used for day to day communication about telescope observing sessions, star party updates and other general information that developes between the time of our regular monthly meetings and the monthly newsletter.
We have a loaner program of smaller telescopes for members who wish to learn how to use a telescope before buying one.
Our members come from a wide variety of backgrounds with a broad spectrum of many interests in astronomy, astrophotography, observing at dark sites, telescope making and other related areas.
Dues are payable annually in November:
Memberships are $30.00
Membership is not required to attend our meetings.
See the Member Benefits on the page banner for more benefits of membership or Join Now.